The Shaper Sizer is a fully CNC-controlled woodworking machine that offers a variety of advanced features to make the production of raised panel doors quick, efficient, and accurate. With its Raised Center Panel feature, this machine can size, square, and shape the center panel of raised panel doors on a single machine, eliminating the need for a panel saw as the first production step. With a large oversize of 1 inch for glued raised panels, this machine delivers consistent and precise results, eliminating the need for rework or manual adjustment. This two-in-one feature saves time, increases efficiency, and streamlines the production process, allowing woodworkers to focus on other essential aspects of their craft.
Another impressive feature of the Shaper Sizer is its ability to produce outside door edge profiles and coping rails in the same way as the Kitchen Cell. The Shaper Sizer also boasts a large variety of profiles for the outside raised panel, making it possible to install multiple profile types for raised panels and outside door edges at the same time.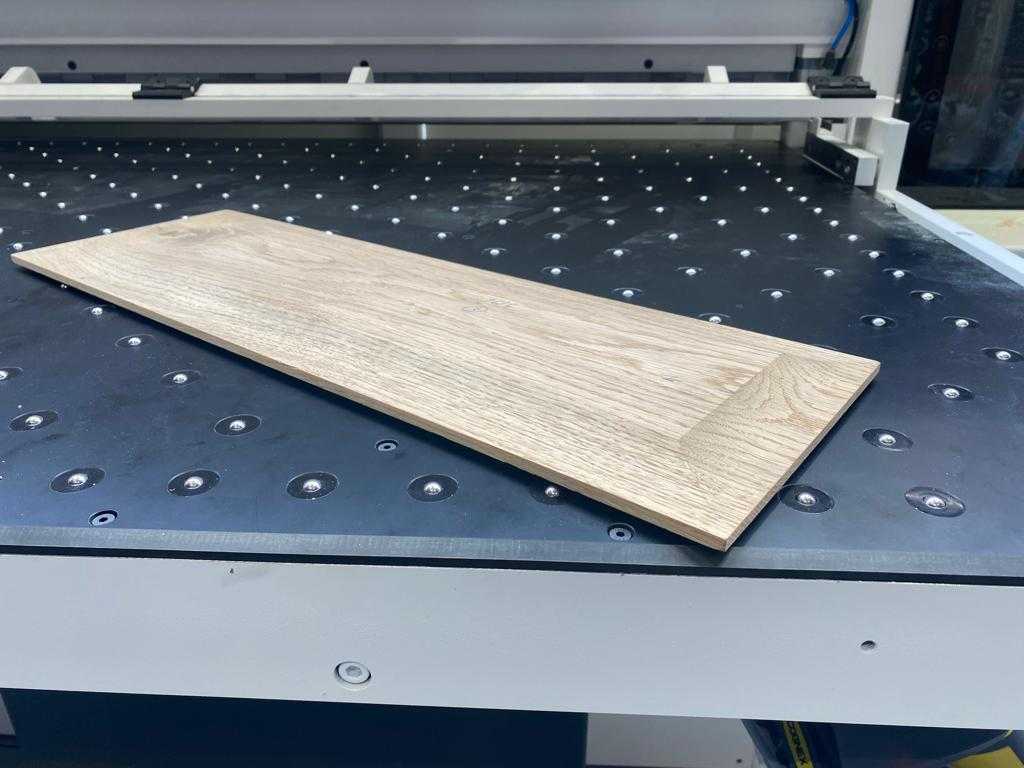 Numerous benefits for Woodworkers
In addition to these features, the Shaper Sizer's offers numerous benefits to woodworkers. The larger tooling diameter and rotation speeds give perfect results during cutting in the end grains, reducing the need for sanding every individual panel. The counter blocks from Vertongen prevent breakout during coping, and clamping over the entire width provides perfect corner results, eliminating the need for rework. This feature also allows woodworkers to stack up to five different profiles for raised panels and another six on the second spindle for the outside door edge, reducing manual adjustments on several machines.
Efficient and intuitive production
Working with two parts at the same time, the Shaper Sizer ensures that both rails have the exact length, resulting in a 100% straight door with no rework or openings between rail and stiles. Additionally, the machine's data connectivity allows for CSV files to be sent to the Shaper Sizer, and barcode reading is available, making it easier to manage the production process and reduce errors.
The Shaper Sizer's control panel is efficient and intuitive, with a 10″ touch screen at eye level, an automatic lubrication system, and electronic oversize surveillance for entering parts. A memory allows programs to be saved for quick recall and repeatability, further increasing efficiency.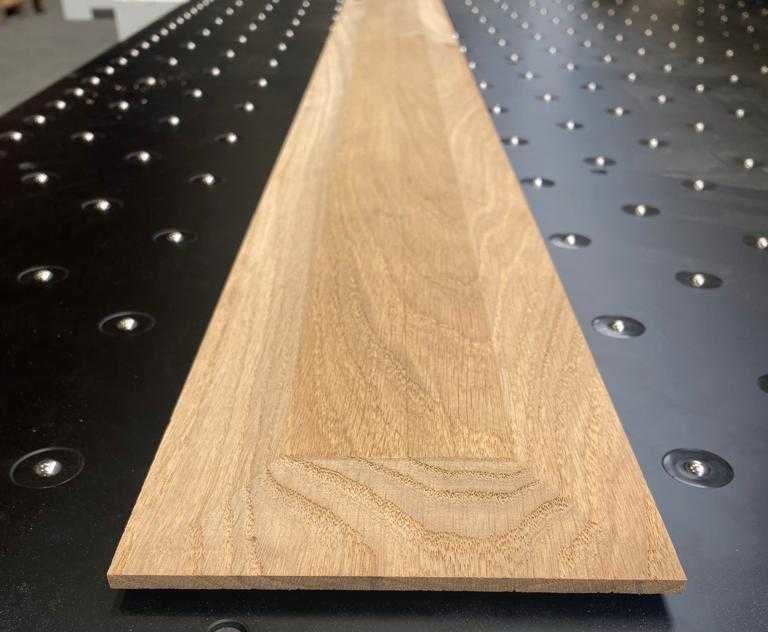 Shaper Sizer, the ultimate solution for woodworkers?
In conclusion, the Shaper Sizer is the ultimate solution for woodworkers looking to produce raised panel doors with precision and efficiency. Its advanced technology and features, such as Raised Center Panel, Outside Door Edge, and Coping Rails, make it the best product for professionals looking to optimize their production process. With the Shaper Sizer, woodworkers can focus on perfecting their craft and delivering beautiful and elegant raised panel doors to their customers.