The future of kitchen central panels & doors machines is here
One CNC-controlled solution for shaping, sizing and squaring all types of assembled kitchen cabinet doors, outer edge profiles and flat or elevated center panels.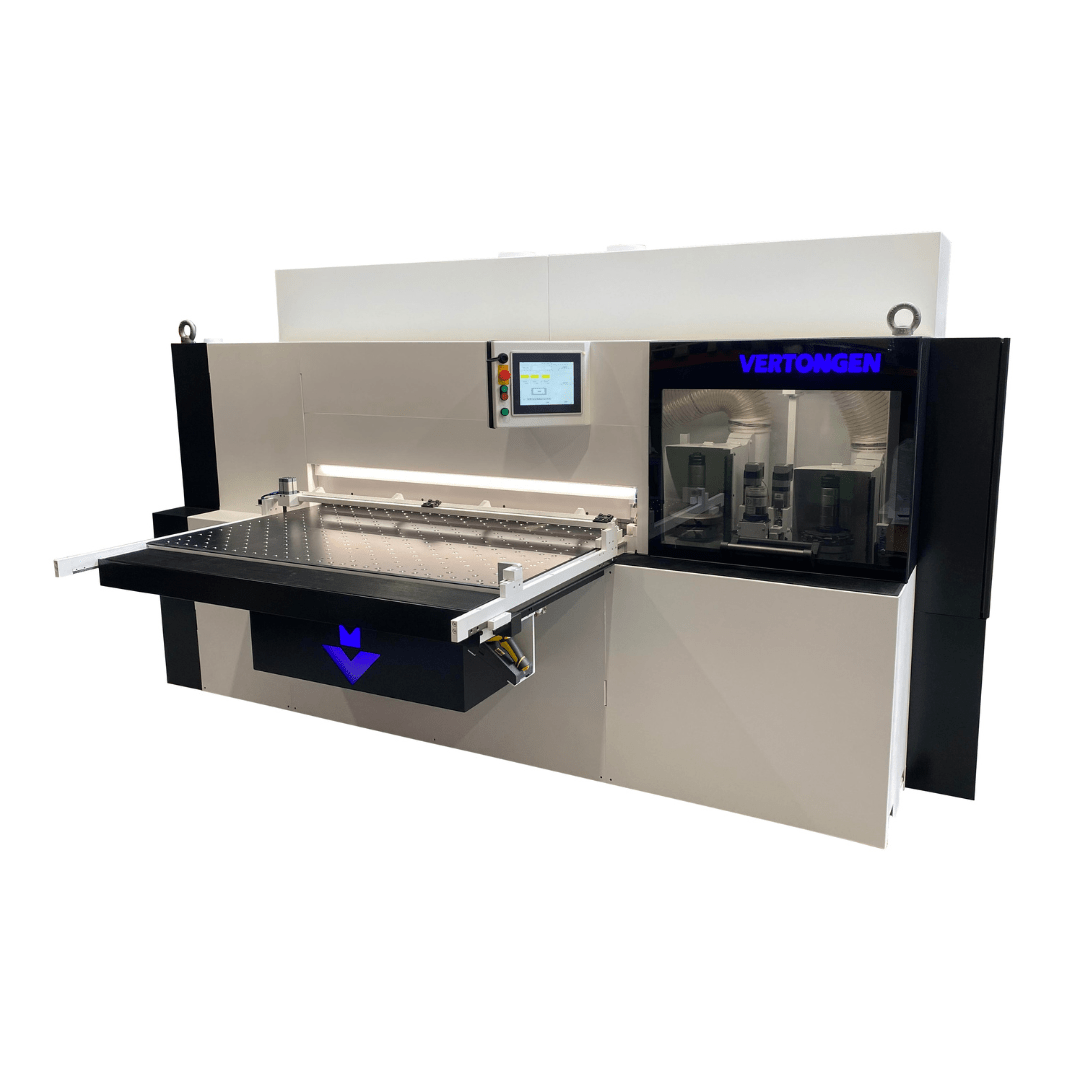 The Shaper Sizer is specifically designed for shaping, sizing, and squaring flat and raised center panels as well as the outer edge profiles of assembled kitchen cabinet doors. It's also able to cope and size the rails that are surfaced to final height and width.
By CNC-positioning of the spindles, the Shaper Sizer works highly accurate. Saving you a lot of time and rework.
Flat table, clamping entire width
From 4″ up to 60″ in automatic mode
Less sanding due to higher speed and bigger tooling
What our customers say about us:
These are truly revolutionary machines for cabinet production.
I have never seen an operator so happy!
Final commission and setup today on this Vertongen Kitchen Door Cell. Just completed a small batch production run of 60 doors. All components are machined in 1.5 hours. This would normally take the customer over 1 day using his current methods.
The first Vertongen Kitchen Cell in the Great Lakes Region has just been installed. Already the cell is producing doors with superb tight joint quality which is critical on painted doors.
The machine is a game-changer! Accurate and square tiles/rails down to 40″ or so in length, with no fear of getting fingers chewed up in a shaper on such small parts. You really have to see this cell in action! It's great!
Quality company! Quality equipment!! We appreciate Tom and his team along with Stiles commitment. We are pleased to be building high value components with our Vertongen equipment!
Find a Vertongen dealer
Vertongen is a Belgium-based company with distributors all over the world. All of them are knowledgeable about the operation and use of our machines.
Want to know more about Vertongen, our machines, how they work, and how to implement them into your operations?
Contact us and get ready to revolutionize your production process or contact a local supplier.