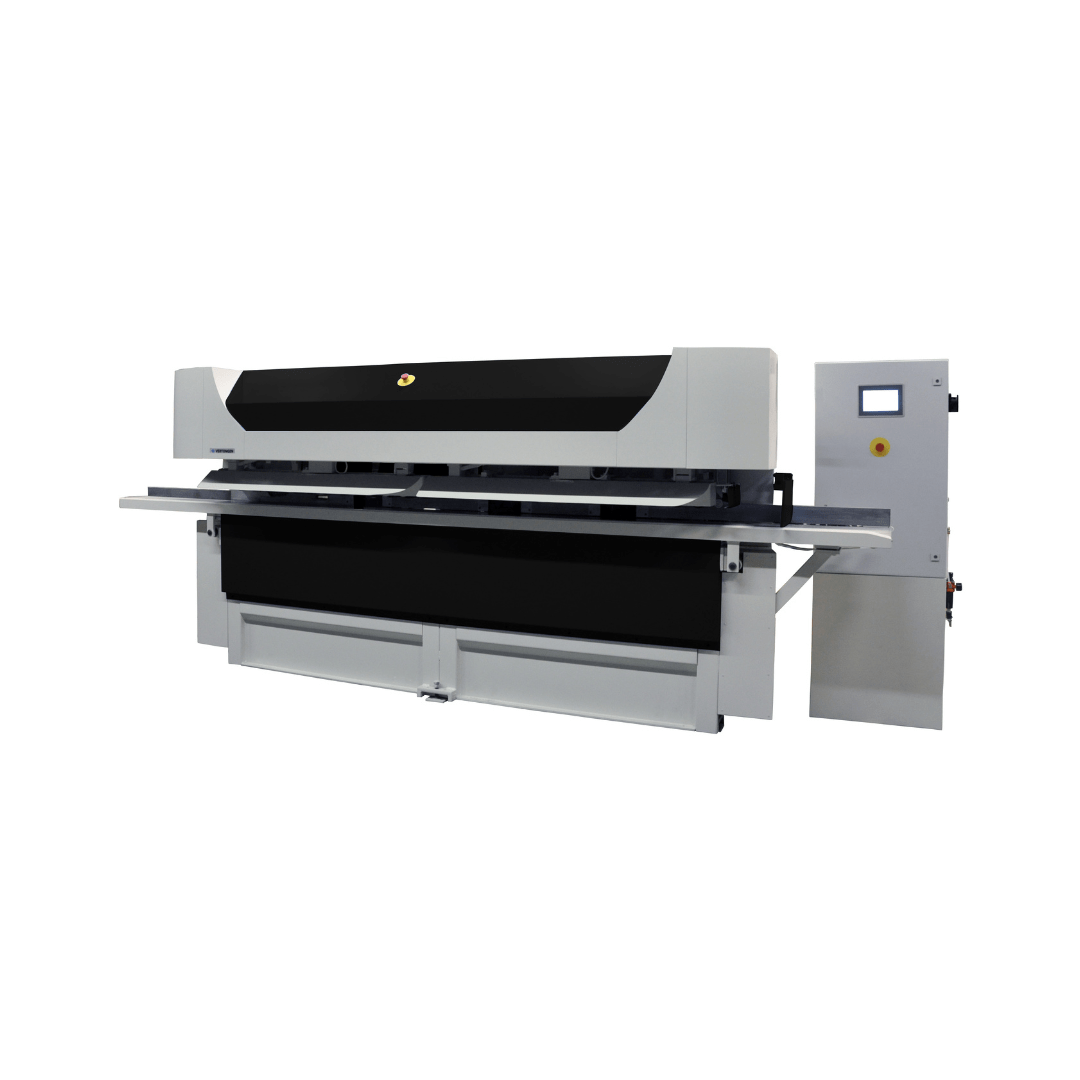 The high-end profile moulder
Profil Control
The Profil Control is a profile moulder with one or more spindles.
One or more vertical spindle(s) 300mm or 545mm
Profiling height up to 140mm
Additional units (glass bead saw, hardware grooves, slot cutters) available
7-inch touch panel in own language
Composition depending on customer needs
Total project followed by Vertongen
CNC available on every movement
Combinable with tenoner
Online communication available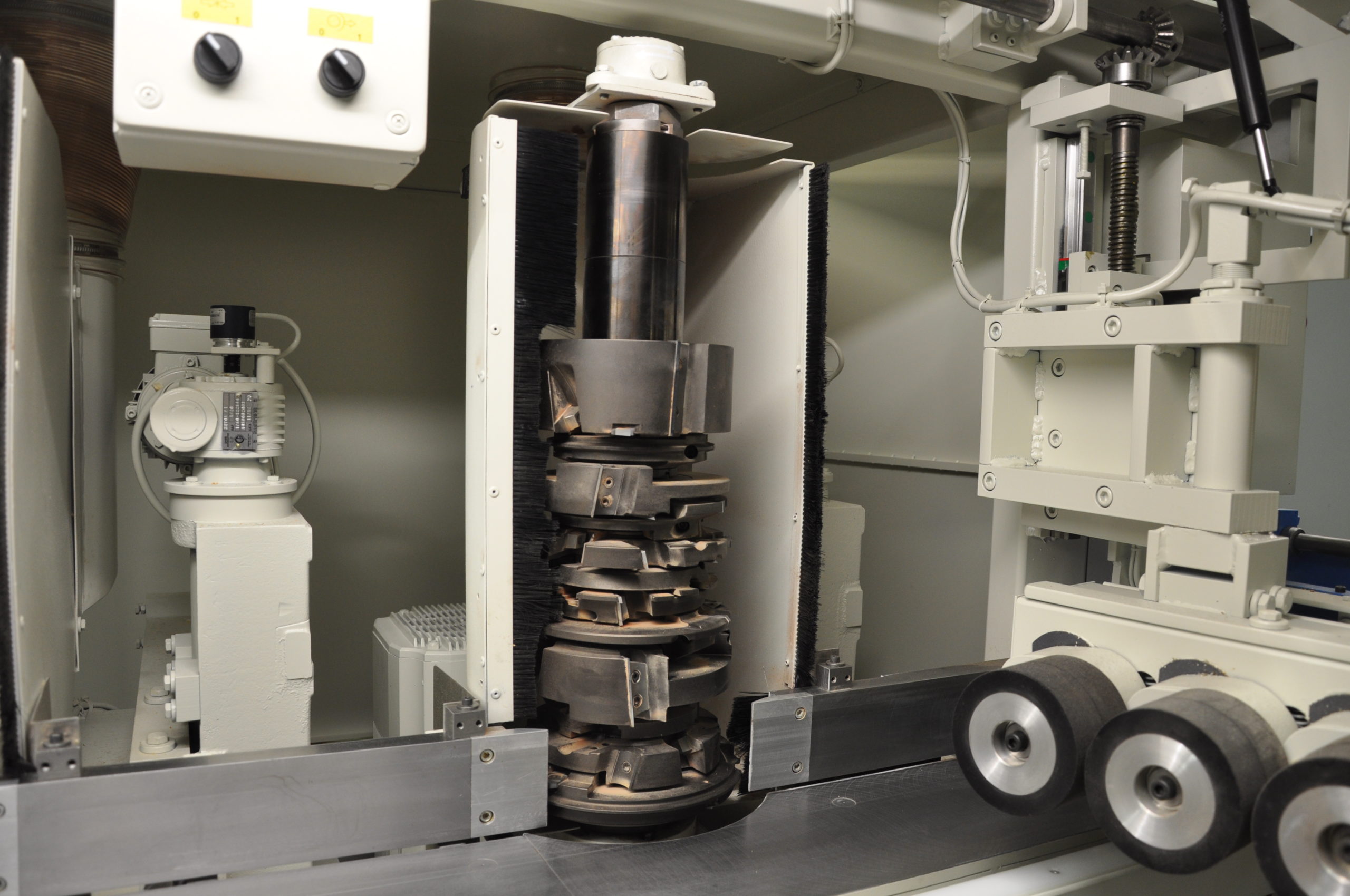 The Profil Control is produced with one or more spindles.
With the tool splitting technology tools from all the spindles can be combined with each other. The machine can be equipped with a glass bead saw, a hardware groove, and top or/and bottom slot cutters.
Vertongen tip!
The Profil Control can be entirely automated and be combined with the Pentho Control to come to a complete window line.
Technical product specifications
You may also be interested in
The advanced Profil Compact 2 moulder is produced with 2 spindles without top bearing.
7" touch panel in own language
First spindle can jump in and out to avoid breakout during storm-proofing
Both spindles can turn left and right
Automatic stormproof cycles
All tools for one product type can be installed
Easy tool changeover for different product
Integrated feeding device; CNC available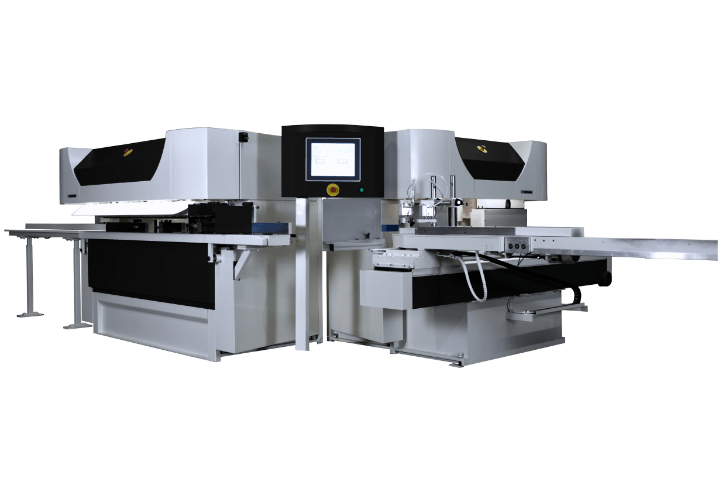 The Penpro Control is a fully CNC-controlled combination of the Pentho Control and the Profil Control.
One-man operation
Production capacity of more than 400 parts each shift
15″ touch panel in own language
Mounting of the tools and presetting the machine done by Vertongen
Total project followed by Vertongen
Close
Please fill out the form below and you will receive a link via email to download our brochure.
Find a Vertongen dealer
Vertongen is a Belgium-based company with distributors all over the world. All of them are knowledgeable about the operation and use of our machines.
Want to know more about Vertongen, our machines, how they work, and how to implement them into your operations?
Contact us and get ready to revolutionize your production process or contact a local supplier.